Stefano Pilati and the evolution of an innate talent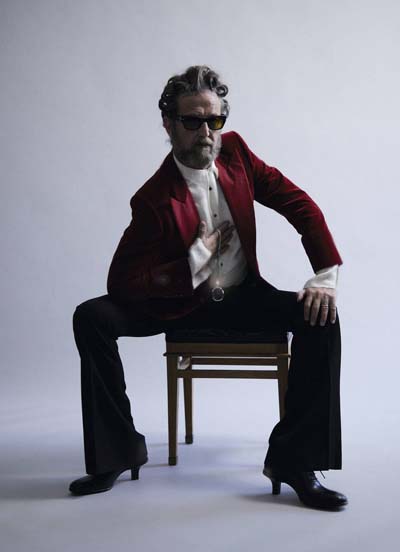 Fashion lives on falling in love, iconic figures and catalyzing stars. Stefano Pilati rightfully enters among the leading names of this fickle era and perpetually in search of points of reference.
Model for Pharrell Williams' first collection at Louis Vuitton, former designer for Prada and Miu Miu, protagonist of the new Bottega Veneta and Magliano campaigns, founder of Random Identities: who is actually the most talked about man of the latest fashion weeks?
Born in Milan in 1965, after his debut at Cerruti, his career took off in the early 90s thanks to two masters who certainly need no introduction: if in fact it was King Giorgio Armani who noticed him, it was with Her Majesty Miuccia Prada who the most prestigious doors of the fashion business are opened to him.
Having taken over from Tom Ford at the helm of Saint Laurent, he then moved to Ermenegildo Zegna, thus making his debut in the universe of men's fashion. In 2017 he presented his first personal project to the world: Random Identities. It is a line that has the ambition not to pigeonhole itself into a specific trend but to enhance the personality of the wearer.
The brand well describes the very characteristics of Pilati: capable like few others, in the world of fashion business, of standing out and carving out a tailor-made and uncompromising image. His is still seen as an independent identity and, perhaps, it is also this that catalyzes the attention of other designers who seem to want him everywhere: from the front row, to the catwalks up to the most daring advertising campaigns. Contemporary dandy, serial provocateur, sophisticated innovator: his aesthetic is changeable but always credible. After his recent triumphs, the rumors linking him to the Fendi fashion house have been confirmed in recent days. The new collaboration with the Roman house, for which he will sign a capsule collection, will see it debut this October 26th. It goes without saying that, given the conditions, this upcoming pre-fall 2024 already promises to be as iconic as its acclaimed designer.