Bottega for Bottegas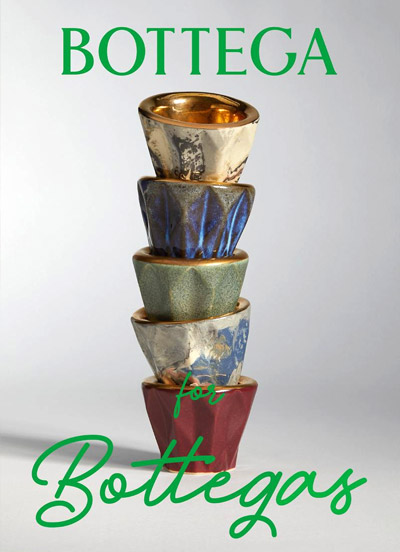 Bottega Veneta is one of the Galleria Cavour brands that best expresses, starting from the name itself, the highest essence of craftsmanship.
Its story tells of a success that started from afar, in a small laboratory in the Vicenza area which, over time, has become a point of reference in the world of fashion, the maximum expression of luxury and quality.
It is inspired by its roots and its path that, for the second consecutive year, during the Christmas festivities, the maison has decided to give light and resonance to small and precious craft shops around the world, through a project that celebrates creative talent and at the same time safeguards its uniqueness.
In a world where globalization sometimes risks homogenizing products and offers, it becomes, in fact, all the more important to preserve the small companies that make manufacturing a truly inimitable art. From New York to Asia, Bottega Veneta, again this year, for the holidays, is once again promoting an artistic story by asking renowned laboratories to interpret the Italian universe through its own personal creation.
After all, our land can be considered the homeland of craftsmanship: here, just as happened to the brand now led by Matthieu Blazy, small artisan businesses can become companies of international renown.
Through installations, advertising campaigns and creative spaces granted by the group, then "Bottega for Bottegas" sets off to discover the universe of high quality shops. Any names? Rockledge Farm Woodworks, in Vermont, the Japanese laboratory Prince, or, also in Japan, Yoshiaki Imamura, who has provided his own interpretation of the very Italian art of coffee. Space, of course, also for Italian laboratories such as Ateliergk Firenze which, founded in 2010, specializes in the production and restoration of luxury creations.
Bottega for Bottegas is an important and necessary project: after all, what could be better, in these holidays, than rediscovering the uniqueness of craftsmanship and letting yourself be carried away in the discovery of creative worlds and local traditions?