A cocktail for those close to us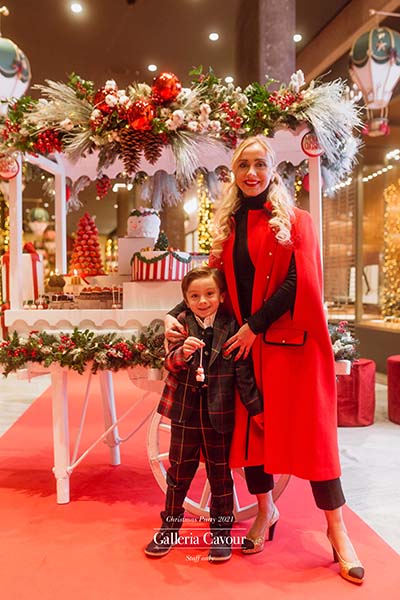 Christmas is synonymous with sharing and, in the heart of Bologna, ours is a place that many can feel even a bit 'own.
Before catapulting definitively into the atmosphere of the festivities, we wanted to dedicate a special event to all the people who more than anyone else live and live every day.
For this reason, last Wednesday, November 24, the lawyer Gioia Martini decided to formalize the beginning of the Christmas season together with his entire staff of collaborators and professionals in full and all the sales staff of the stores that daily welcome, with impeccable professionalism, customers and visitors from all over the world.
The festivities were also an opportunity to inaugurate the new, admired, Christmas outfits that, thanks to the presence of fairytale balloons made by hand, are literally stealing the hearts and social galleries of the many visitors already flocked to our spaces to immerse themselves in the magical atmosphere of Christmas.
The Cocktail Party was also a way to remember that Galleria Cavour is an iconic place whose excellence is also constituted by the uniqueness of the people who work there with commitment and dedication putting their professionalism at the service of those who come looking for a unique shopping experience, sociality and discovery.
The buffet, enriched by the refined delicacies of Antoniazzi catering, was enlivened by the melodies of some members of the Orchestra Senzaspine. The photos of the event are available on our official Facebook page while on the Instagram profile you can already discover the backstage of the Christmas setting. We remind you that, throughout the month of December, our stores will remain open on Sunday. Further information on opening times and days can be found in the appropriate section of our website.