Fabrizio Cocchi inaugurates the FC showroom in Galleria Cavour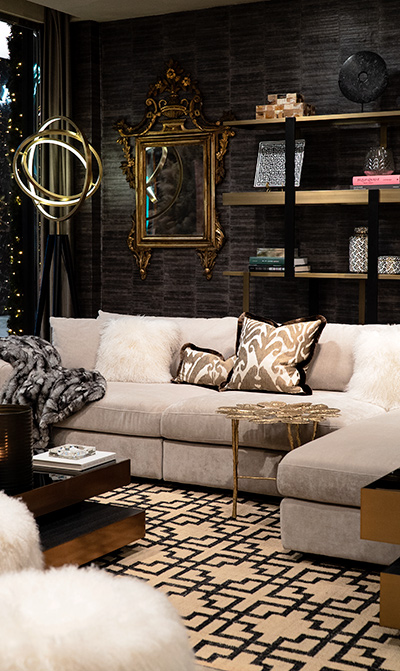 Is there a more authentic expression of yourself than your own home? The worlds we inhabit, whether they are apartments, offices, villas or suites, tell about us and sometimes describe us better than many words.
Fabrizio Cocchi knows this well and has made his passion for beauty and creativity a real trademark.
After his international successes, the famous designer focuses on Galleria Cavour as a privileged showcase for his new temporary store. It is a boutique capable of projecting the visitor on an emotional journey through the very personal vision with which the well-known interior designer reads and reworks suggestions and inspirations.
Among luxury furnishings, fragrances and design objects, the aesthetics of beauty find its maximum celebration here. After all, Fabrizio Cocchi's story speaks for itself: born in Bologna, through a process of careful research and talented passion, he comes to collect excellent admirers from New York to Milan, from Miami to London, conquering, with his glamorous and refined touch, the heart and homes of an increasingly numerous and loyal public.
His suggestions start from distant inspirations: sometimes from Africa, other times from India or the Far East and, obviously, from Europe and neoclassical culture. His creations are real artistic scenarios capable of testifying a way of life.
Every detail thus becomes a precious element to give shape and life to a creativity that has made it an excellent signature in the world of luxury and interior design. Galleria Cavour, which in Bologna has always been an emblem of elegance and hospitality, is therefore the preferred venue for this new electrifying project that sees Fabrizio once again the protagonist, with his new showroom, in his hometown. The opening and closing times of the Maison FC are available and can be consulted in the appropriate section of the site.