Prada and sustainability projects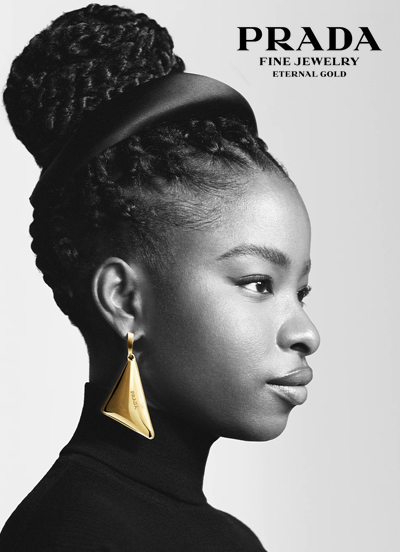 Sustainability is an issue increasingly at the center of contemporary debate and even the big luxury brands that inhabit Galleria Cavour have for some time been carrying out, with commitment and concreteness, projects based on respect for the Planet and its environmental, cultural and landscape riches.
Among the numerous programs in progress, we would like to mention those of the Prada group which started from one of the key and always distinctive elements of its collections: nylon. From 2021, in fact, what has always represented the emblem of the brand's DNA has been replaced and used in the form of ECONYL, a regenerated yarn obtained by recycling plastic materials collected in disposal areas and in the oceans around the planet. This choice not only remains faithful to the promise of luxury and product quality, but contributes to the reduction of global warming by up to 90% compared to the use of the yarn previously employed in the past. The process of the new Prada Re-Nylon has also been the object and subject of numerous documentaries signed by National Geographic.
The Eternal Gold project also marks a pioneering milestone for Miuccia Prada's maison: it is, in fact, the first truly sustainable high jewelery collection for a global luxury brand that uses 100% recycled gold. Through the use of post-consumer precious objects, industrial or recovered gold, it has been possible to completely reduce the environmental impact of the extraction of this material and provide an advantage not only for the environment but also for human rights. human rights of workers in this sector.
Sustainability is also tangible within the individual boutiques, which are also committed to pursuing an ideal of luxury that respects the surrounding environment. It is for this reason that all the brand's flagship stores use LED lighting and that the elegant packaging has long been made using recycled or regenerated plastic.
Renewal, respect and commitment are therefore, for Prada, the elements at the basis of the new idea of luxury to contribute to a more sustainable future and to a social awareness that also passes through the aesthetics and quality of high fashion.