Versace presents the Icons collection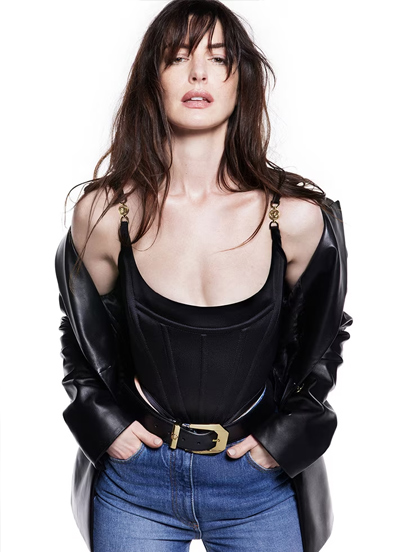 The new Versace collection is inspired by its own history and decades of experience in dressing strong and sensual female figures, whose name is already a declaration of intent in itself: Icons.
It is a selection of essential items for every woman's wardrobe that once again tells of the talent of the Italian fashion house in knowing how to interpret and enhance the power of femininity with rare skill. Anne Hathaway, Hollywood star who exploded on the big screen thanks to films such as "The Devil Wears Prada" and "Interstellar", and the singer Chris Lee, innovative standard-bearer of Asian music in the world, are the divas chosen to embody this collection made up of essential items and suitable for any occasion.
After the surprising catwalk shows, prints, gold and vertiginous heels, Donatella Versace points to the essence of the female wardrobe, aware that her maison is able, like few others, to understand and tell every facet of the female character. Here then the spotlights turn on very soft leather suits, jersey dresses and "DV" tailored trousers in grain de poudre fabric.
However, the hourglass corset is the star of the entire collection between sinuous silhouettes, fine tailoring and Medusa '95 details on the shoulder straps that are inspired by the Spring Summer 1995 creations by Atelier Versace. The advertising campaign plays on essentiality: the woman and the clothes she has chosen to wear are the only protagonists in front of a photographic lens that wants to highlight a story of female empowerment and sensuality. Being a Versace woman, on the other hand, means being free and aware of one's power. Already available from the month of April also in the Galleria Cavour boutique, the garments of this special collection express elegance and charm.
Donatella, in presenting the project, explained: "The women we dress, multifaceted and inspiring models, tell of how Versace makes them feel aware, self-confident and splendid. Just how an icon should feel ".