Remo Ruffini: the man who revolutionized Moncler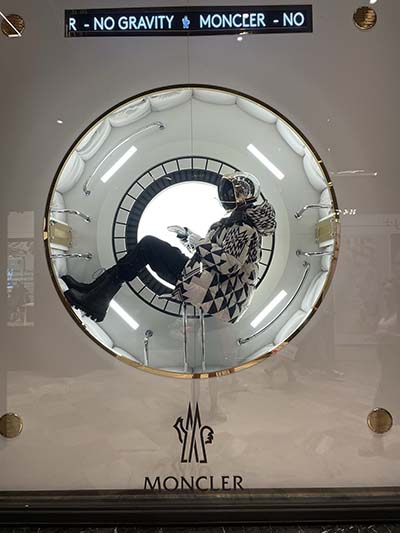 Today Moncler is one of the leading brands in the luxury sector: a symbol of style but also of innovation. To see the futuristic storefronts, which even in our spaces capture the attention of visitors and passers-by, and the collaborations with the most important names in contemporary design, few would believe that the company from Monestier-de-Clermont, in 1952, was born exclusively as a manufacturer of equipment for mountain workers or to provide down jackets in high-altitude expeditions.
Behind this innovative process is him: Remo Ruffini, now a Cavaliere del Lavoro (Knight of Labor), who has become for all intents and purposes one of the leading figures on the international fashion business scene. Born in Como, after a brilliant career in the United States, he returned to Italy to subsequently take over the company of the well-known down jacket with a precise goal: to revive the brand, redesign its image without distorting its history and place it, in this way, at the pinnacle of the world market. After all, why shouldn't an outerwear perfect for the mountains also be ideal for the city and any other occasion?
On the strength of the quality of its product, Ruffini's vision pushes beyond the sports boundary, combining stylistic creativity with managerial intuition. The venture succeeds, and in 2013 the brand goes public with immediate success. But that is not enough. The next step in rewriting the company's codes concerns communication: in the digital age, dialogue with the consumer becomes of fundamental importance. Among the first to sense the potential of social in market strategies and in the lives of all of us consumers, Ruffini projects the image of Moncler toward a future where "luxury is no longer about owning something but belonging to a community and knowing how to live an experience".
The last ingredient for the goal set is courage: in one of the most complex years for the global market, 2020, he acquires Stone Island, a historic brand with great generational appeal. The numbers speak for themselves, but the brand's success is most visible in the collections that are able to win the hearts of admirers and trendsetters season after season thanks to creative projects such as Genius.
When you buy a luxury garment, on the other hand, you never just own the object itself, but you participate in a buying experience that tells a story that often, as in this case, speaks of courage, passion, tradition and innovation but above all tells of charismatic characters and their visionary creative horizons.