The fourteenth edition of Charity for ANT in Galleria Cavour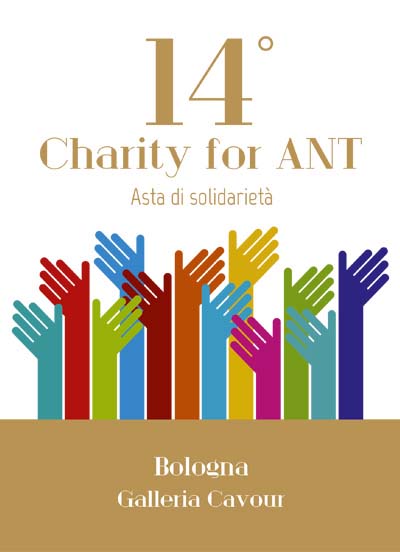 Galleria Cavour is preparing to host the charity auction Charity for ANT. The appointment to mark in the calendar is on Tuesday 13 June.
Beauty and solidarity thus meet again in our reality which will be not only a setting, but also an active part of the event. In fact, all our prestigious boutiques will participate in the initiative in a concrete way as usual: by auctioning objects, clothing, accessories and other precious lots donated in order to support the association's projects including Bimbi in ANT, dedicated to the assistance and education of children and adolescents.
The aim is to provide home care to younger patients, supporting families with psychological and logistical support. In fact, for over 45 years, the ANT association has played a very important social and welfare role free of charge, guaranteeing medical care for cancer patients and supporting the families involved in patient management.
The event that will take place this month, however, reaches its 14th edition: in addition to the Comitato Eubiosia ANT and the Amici ANT Association, it is made possible thanks to the support of Confcommercio Ascom Bologna, the Fondazione Mediolanum and the patronage of the Municipality of Bologna.
As always, as auctioneer, there will be Mr. Alberto Mauroner. The prestigious brands of Galleria Cavour such as Prada, Versace, Moncler and K-Way will once again make some of their most iconic and representative garments available to the cause. At the ANT auction, jewels and precious jewels of rare beauty will also be contestable, always for a good purpose, in the name of the excellence of high jewelery which sees very prestigious representatives appearing in our places. Among others, a ring in rose gold, diamonds and onyx cabochons will be auctioned off kindly offered by the Bartorelli jeweler, a pair of white gold earrings by Giulio Veronesi and a gold and turquoise bracelet signed by Tiffany & Co.
The invitations to participate in the event are already available both online at the appropriate website and at the ANT headquarters in via Jacopo di Paolo 36. Don't miss the opportunity to also give your contribution to this important charity project: we look forward to seeing you for a evening under the sign of solidarity.